Increased recovery
The expansion project initiated in June 2019, with an EPS (Engineering, Procurement and Supervision) contract and the EPC (Engineering, Procurement, and Construction) contract awareded for the complete vertical stirred mill plant. With an anticipated average additional recovery of 4%, the capital payback period turned out to be less than one year.
The picture below indicates the results of the mill before and after it went into operation.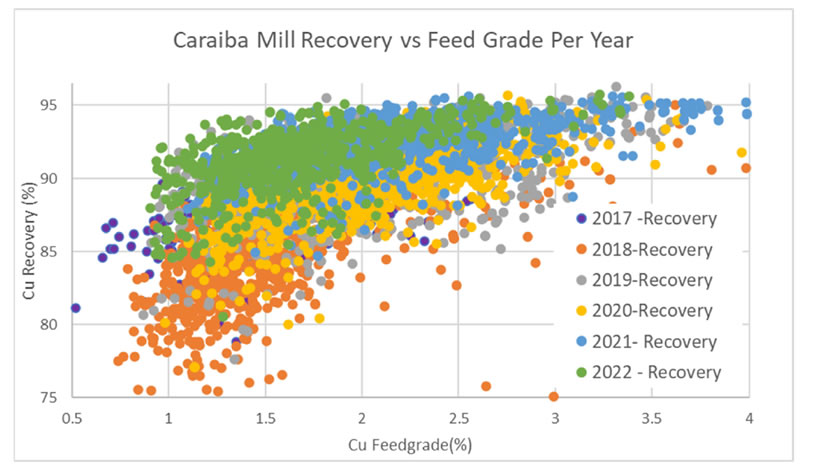 Grinding media consumption
The grinding media consumption varied between 5.7 and 10.2 grams per kilowatt hour (h/kWh). The average consumption over the two-year operating period for the mill at Caraiba was 7.38 g/kWh.
Read more in the technical paper